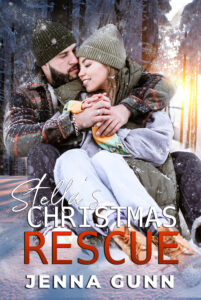 Whether it's a gun pointed at him
Or a firestorm in the bedroom
My retired special forces neighbor is equipped for the job.
Stella's Christmas Rescue is a stand alone action holiday romance by Jenna Gunn. Jenna's books feature hot guys, exciting action, a dash of humor, loveable pets, and heart-melting chemistry.
---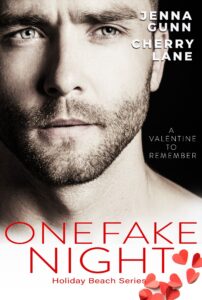 Be my fake date…
Simple right?
If only we weren't small town news the next day.
One Fake Night is a small town, fake date, fireman, Valentine romance. With a small does of angst, a lot of funny missteps, and a tons and tons of steamy rendezvous, this happily ever after romance will give you a healthy dose of feel good. Oh and did I mention pets? Lots of furry friends too.
This book features a beloved character, Mikail from Stella's Christmas Rescue.
---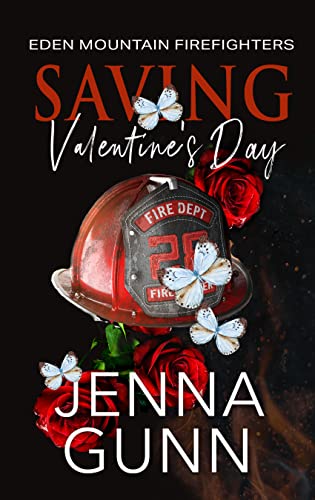 She's put off by his bad boy reputation. He's amused by her take charge attitude. When a blizzard delivers them the quirkiest Valentine's Day ever, will flakes be the only things falling?
Saving Valentine's Day, a steamy Novella set in 1975, is full of quirky twists, sizzling heat, and a surprise chance at love for Eden's heartthrob firefighter and the town's sassy, determined hairdresser. This book is a complete book and is a standalone or can be enjoyed as part of the Eden Mountain Firefighters collection. No cheating, no cliffhangers.
---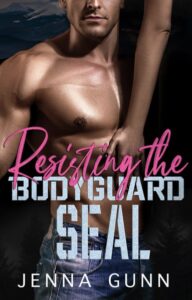 Frenemies-with-benefits… That's a hard NO.
Resisting the Bodyguard SEAL is a super sizzling rescuer romance. This 23,000 word book is a complete story. Reno and Maria will light up your Kindle and have you cheering for their happy ever after as you devour every single page. This book contains no cheating and has a delicious happy forever ending. This book is written in first person and has four points of view, Reno, Maria, and their best friends, Luke and Ghiselle.
---